Rapper Young Jeezy Arrested For Making Terrorist Threats Against His Own SON!!!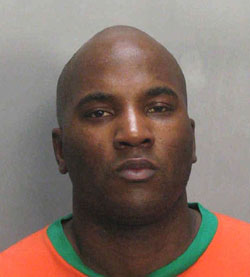 There's a reason why rapper are always getting into trouble – they all seem to think they need to live like  a "thug" even after they've gained so much to lose. Sure, there are exceptions but Young Jeezy isn't on of them. The rapper was picked up  in Atlanta for battery, false imprisonment, and making terroristic threats against his own son. Guess he won't be winning father of the year no time soon however such vicious treatment of his own flesh and blood should warrant more than a year in Jail. If that sounded like an accusation it's because it is.
How many times will we hear about these rappers and singers getting a light sentence. We all know they never really change after they did their time. They come right back to do same thing. It is their pattern and honestly there is too many people around telling them they don't need to change. Someone should be brave enough to tell Young Jeezy to keep his hands to himself. There was reportedly a witness to chocking, pummeling, and alleged death threats towards his son. The son is claiming one of his father's bodyguards actually blocked an escape route just so the rapper could continue the beat down. Wow!
According to TMZ "- Jeezy turned himself in to authorities Friday after a grand jury warrant for each charge was issued. He bonded out soon after for $45,000." Hopefully the son has somewhere else to stay because its doubtable he'll be safe anywhere near his father.